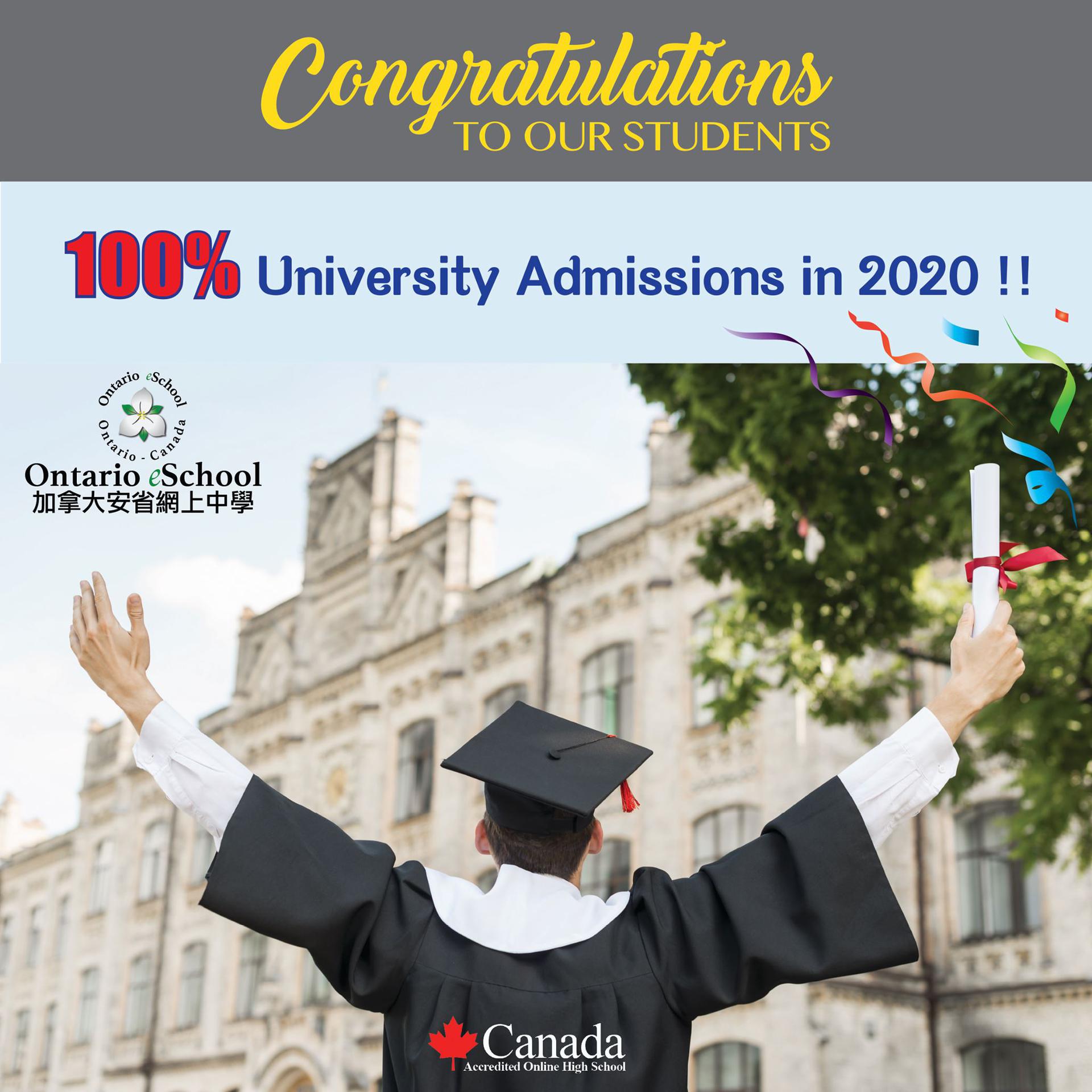 Our Dual Diploma HK high school program allows students to earn an Ontario Secondary School Diploma (OSSD) while simultaneously completing their high school credentials at a Hong Kong secondary School. Our dual diploma HK students can choose which results they want to use for applying for university.
Why Choose Our Dual Diploma HK Course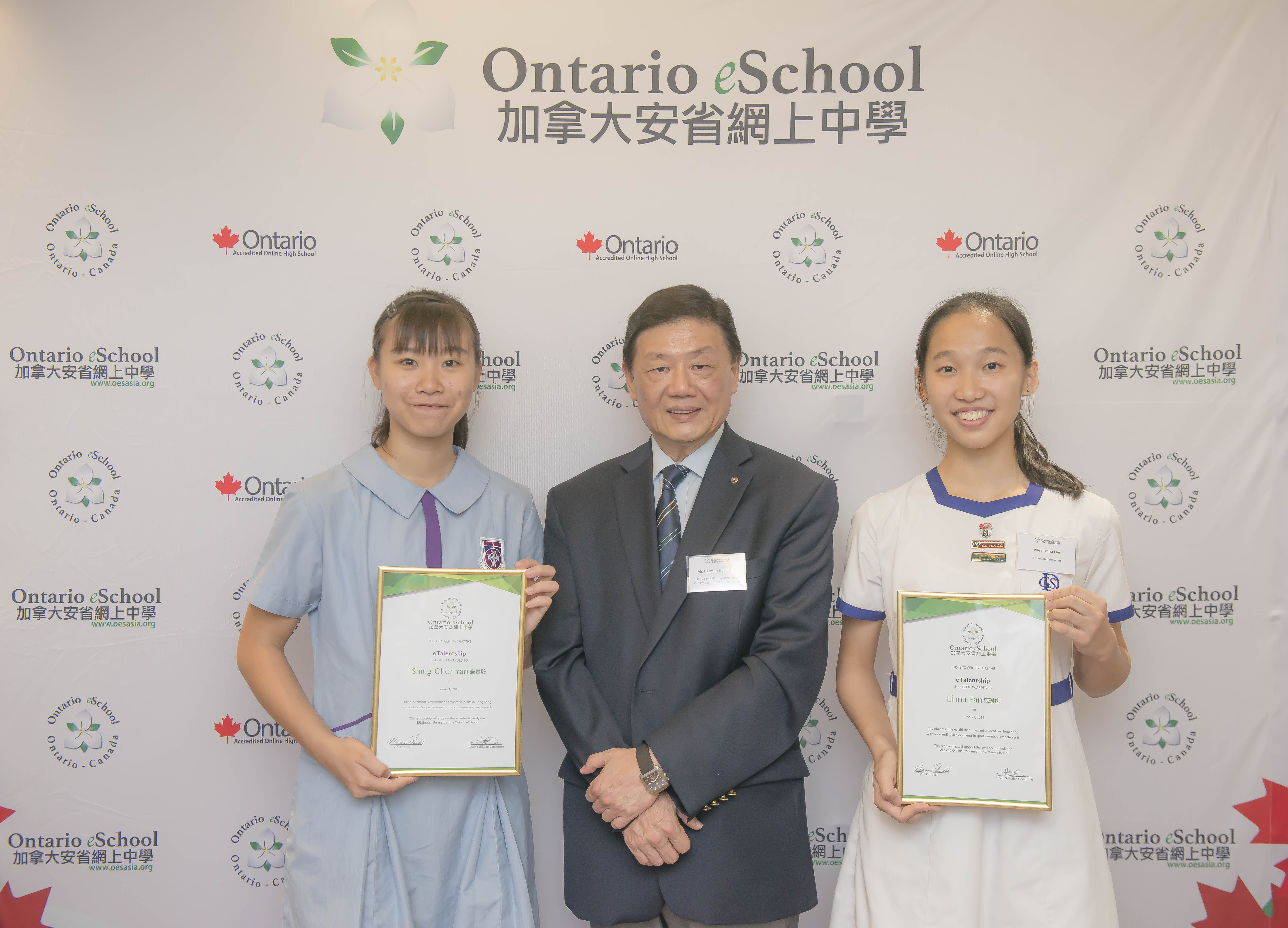 Ontario eSchool is the only international school that allows students to complete the OSSD program online within the comforts of their own home as well as continue their studies at a Hong Kong local secondary school. This dual diploma certification allows HK students to have two different diplomas (hence dual diploma) once they graduate high school. Furthermore, they can enjoy an international education experience in a highly flexible and customizable learning environment.
OeS provides online real-time OSSD dual diploma courses in Ontario, Canada, providing students with a convenient, flexible and personalized international learning experience. OSSD, as a bridge for Canadian university applications, has many advantages compared to traditional bridging courses or non-JUPAS methods. OeS will also provide assistance when students apply to universities, and can make the whole process from high school to university easier and smoother.
Access to Canadian Universities and Scholarships
After completing OSSD, students of our dual diploma HK course are eligible to apply to university using OUAC 101 as a local student through the Ontario University Application Centre (known as OUAC). Students can apply directly with their Grade 12 Top 6 average marks. No public examination is needed. The success rate of using OSSD results is much higher than using other international credentials since there are more enrolments reserved for students applying through OUAC 101.Moreover, OSSD students are also eligible to receive certain scholarships and bursaries as well.
A Flexible Educational Structure
During the application procedure, our school provides study plans for students based on their interests on programs that they would like to apply to university. The study plans outline the courses students have to take in order to achieve the goal. Our school offers over 60 courses as part of our dual diploma HK program, therefore, catering different subject areas and interests. Students are able to start at any time of the year. Our dual diploma HK courses are in total 20 hours in the span of 10 weeks.
Time and Cost Saving
Another advantage of students taking OSSD is that they do not have to physically travel to Canada. Our dual diploma HK students can continue their high school credentials at their day school and at the same time, complete an Ontario Secondary School Diploma, which allows them to earn a widely-recognised dual diploma. Comparing our dual diploma HK students with international students that are on a visa, our students can accumulate credits and work towards an Ontario Secondary School Diploma within the comforts of their own home, significantly reducing their time in commute, as well as residence and tuition cost.
Life of OSSD Students
A student's life is a foundation for learning. They have to face all types of situations and learn during the process to time manage and discipline themselves for the future. Our dual diploma HK students complete their courses, assignments and examinations through an online platform. No public examination is needed throughout the process. Therefore, dual diploma HK students have to manage themselves well in order to ensure that they have completed all the assignments within the deadlines as well as keep up to speed with the lectures. The teachers will use their assignments to evaluate their marks.
Other than that, a regular conference with parents and students will be held to follow up on their progress and results. This is to make sure dual diploma HK students will receive timely feedback and solidify their learning through discussions and regular conversations.
Forms of Teaching
All of our teachers are from the Ontario College of Teachers (OCT). OCT is a regulatory college for the teaching profession in Ontario. Teachers need this qualification in order to teach in Ontario. The teachers are certified by the OCT and show that the teacher has met the high standards required of Ontario's teaching profession.
Our teachers will manage and design the dual diploma HK courses available within the curriculum. They will have the regular lectures and group discussions. During these real time classes, teachers can focus on the needs of the students. This interaction will allow teachers to better evaluate the student's overall progress, and also let students receive valuable feedback and share their views during their study.
Introduction of Dual Diploma HK Credit Courses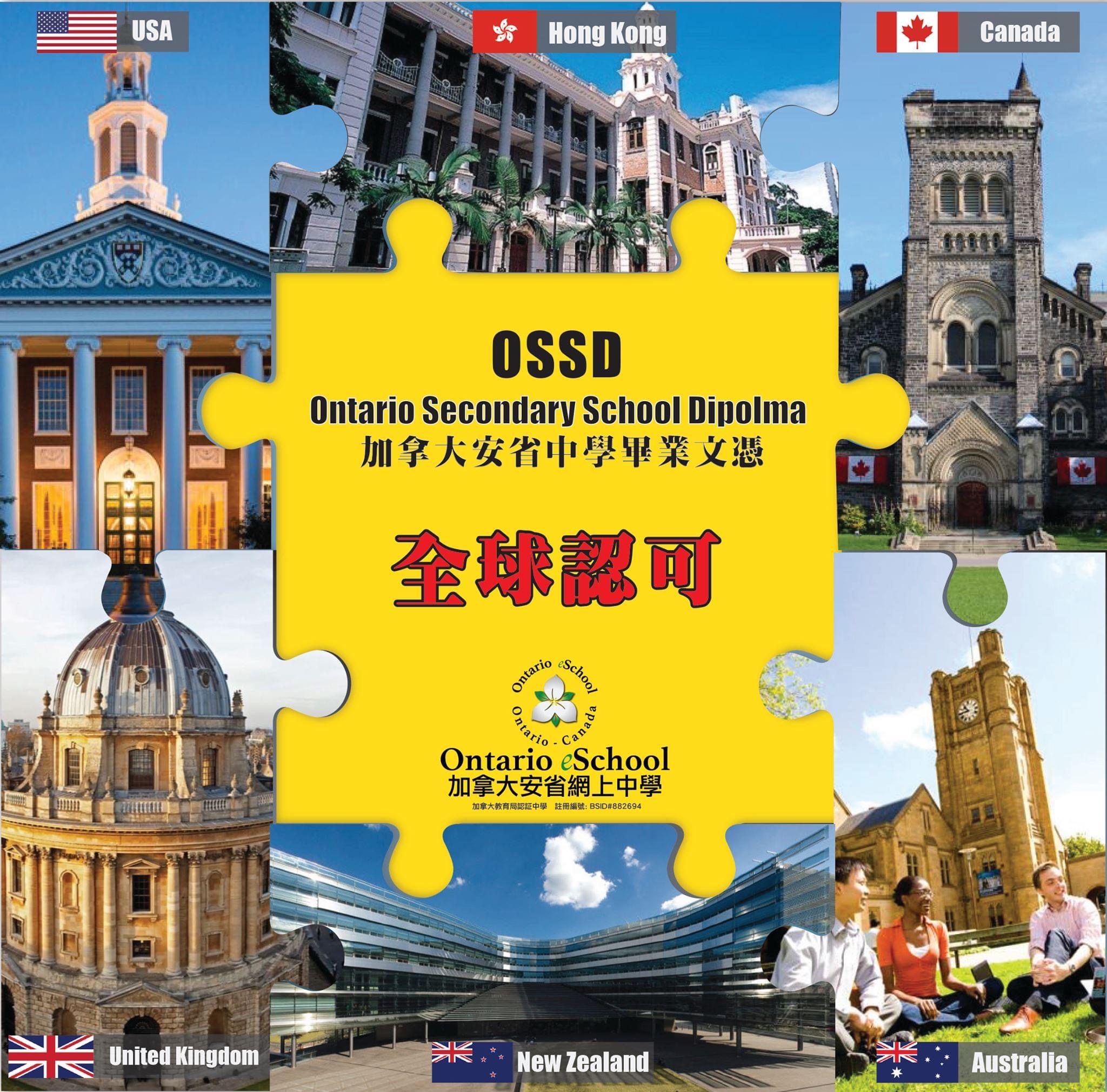 Credits from the Ontario Secondary School Diploma are approved by the Ontario Ministry of Education. Credits will be granted for the completion and passing of the course. The graduation requirement includes the following in order to successfully obtain the diploma: 30 credits (24 credits from Grade 9 - 11; 6 credits in Grade 12) 40 hours of community service Successfully complete the Ontario In Grade 11 and 12, there are 4 levels that can be offered: University (U), University/College (M), and College (C). Here is the list of credit courses that we offer:
Grade 9:
CGC1D - Issues in Canadian Geography,Academic
ENG1D - Academic English
MPM1D - Principles of Mathematics,Academic
SNC1D - Science, Academic
Grade 10:
ASM2O - Media Arts,Open
BTT2O - Information and Communication Technology in Business
CHC2D - Canadian History Since World War I
CHV2O - Civics and Citizenship
ENG2D - Academic English
GLC2O - Career Studies
MPM2D - Principles of Mathematics, Academic
SNC2D - Science, Academic
Grade 11:
ASM3O - Media Arts BAF3M - Financial Accounting Fundamentals
BDI3C - Entrepreneurship: The Venture
CHA3U - American History
CHW3M - World History to the End of the 15th Century
CLU3M - Understanding Canadian Law
ENG3U - University English
ICS3U - Introduction to Computer Science
MCR3U – Functions
PPZ3C - Health for Life
SBI3U - University Biology
SCH3U - University Chemistry
SPH3U - University Physics
Grade 12:
BAT4M - Financial Accounting Principles
BBB4M - International Business Fundamentals
BOH4M - Business Leadership: Management Fundamentals
CGW4U - World Issues: A Geographic Analysis
CHY4U - World History: The West and the World
CIA4U - Analysing Current Economic Issues
CLN4U - Canadian and International Law I
ENG4U - University English
EWC4U - The Writer's Craft
HHS4U - Families in Canada
HSB4U - Challenge and Change in Society
HSC4M - World Cultures
MCV4U - Calculus and Vectors
MDM4U - Mathematics of Data Management
MHF4U - Advanced Functions
OSSLC - Ontario Secondary School Literacy Course
PSK4U - Introductory Kinesiology
SBI4U - University Biology
SCH4U - University Chemistry
SPH4U - University Physics